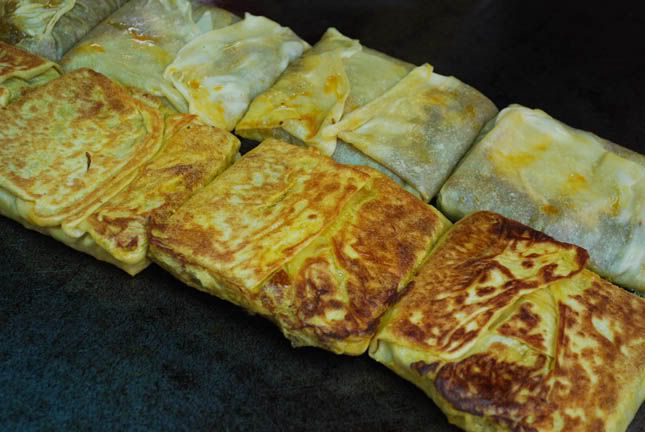 I can't believe it's the
puasa
month again. I love this time of the year. If only for the food. =)
The
Bazaar Ramadhan
right outside my house is the awesomest day market ever. Just walking along the stalls, immersing yourself in the mixed up aroma of the most delicious Malay food there is, it's heavenly.
I've not been able to attend this bazaar for 3 years now. I miss my potato brick, mashed potato,
murtabak
, curry puffs,
onde-onde
,
roti boom
s..the list goes on.
Another little bit of trivia - this Bazaar Ramadhan played a role in the story of D and I. If you'd like to know how, you gotta ask me next time you see me. ;) And perhaps that is why I often think fondly of this foodie haven. I look forward to the next time I am able to walk this street again with him. That'll be next year. Won't be long now...=)