Event: MMDS PutrajayaDistance : 5km run/25km bike/3km run (sprint); 10km run/50km bike/5km run (individual full)
Eventhough we left at 6.15 am this morning, we reached almost an hour later. Putrajaya is one hell of a confusing place. Confusing, barren and dead. We got lost and was going round in circles. I took the opportunity to catch 40 winks more. For some reason, the night before i could barely sleep.
So we reached at about 7.15 am, and i was just in time to check in my bike and get my body numbered. which was weird. it's the first time they're numbering bodies for a duathlon. *shrugs*. My whole family went. Feels great when there's so much support and encouragement. :)
Keith
took my dad's place in the team relay, running the 5 km leg. I almost "killed" him because i mixed up the events and thought that the 5km leg came first, then the 10km. So i almost sent him off to do 10km. Lucky for us we found out before that and he switched places with runner
Sulayman
in time. But
Keith
could probably complete a 10km run. It just might come as a surprise to him, and a never ending struggle if he assumes it was 5km. hehe...but i do feel bad, because apparently
Sulayman
didnt have much time to warm up, so he didn't run his "best". i dont know la...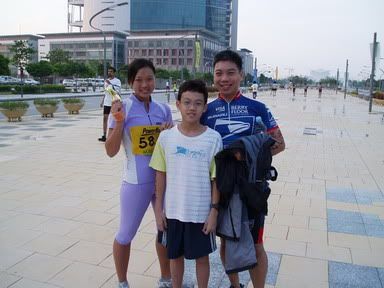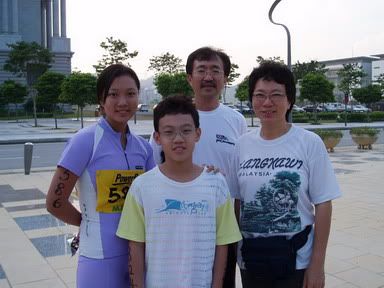 I had a pretty good race myself. I consumed 3 different Powerbar products today i.e. Powerbar Cookies and Cream in the morning, Powerbar Endurance drink during the bike leg as well as Powergel Lemon Lime, also during the bike.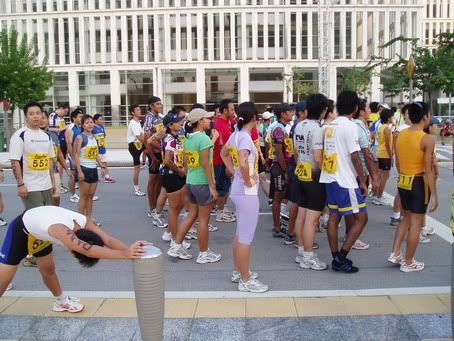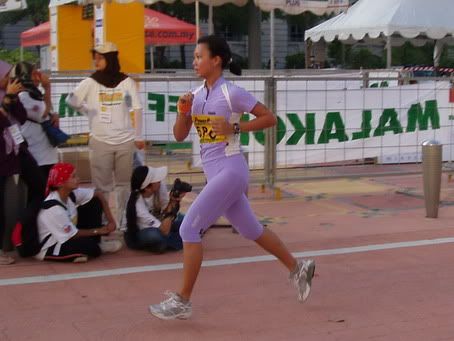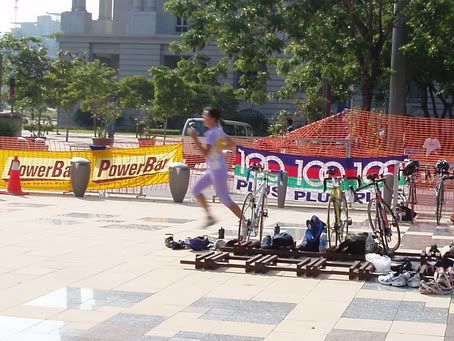 I started off with a good 29 minute 5 km run. Then to a smooth transition
(i'm really getting the hang of transitions)
. Remember i said i had a new bike monitor? Yea i kinda forgot to change the unit to kph
(km per hour)
. so it was in mph
(miles per hour)
. And so i was once again totally clueless about the distance and speed i was travelling at. My only guidance was my own stopwatch. I targeted 75 minutes for 25 km and i came in within 73. It was a really tough route, in my opinion. The whole freakin' highway consisted of loops n loops n loops which goes up and down and up and down. I actually feel it went up more than it went down. Then on to the final running leg. I feel like the jelly leg effect is less. Dont know if i've grown stronger or the flat lands of Putrajaya made it easier to run compared to the sandy grounds of PD. I came in in 18 minutes and 21 seconds. Overall, i clocked 2 hours 1 second. Darn...just over 2 hours.
But it was a great race. i really am liking my new form. or rather, the old me. :) feels good.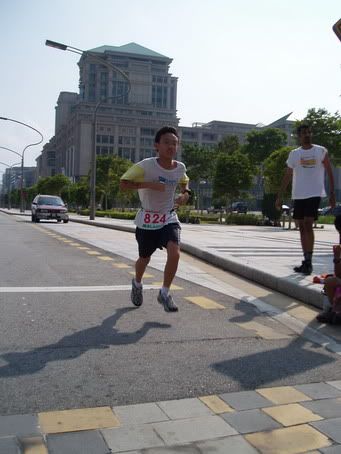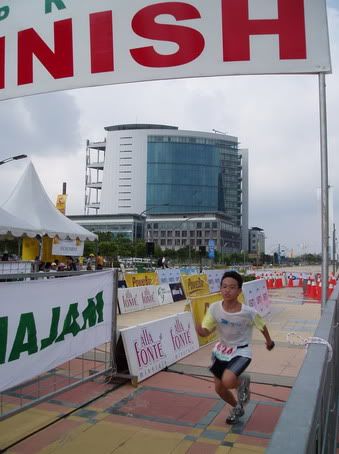 Keith had a good race too. He told me
"Jie, next time ask Uncle Peter put me in. Fun la..."
hahaha...
oh...a little camwhoring session. post race moment of
syok sendiri
.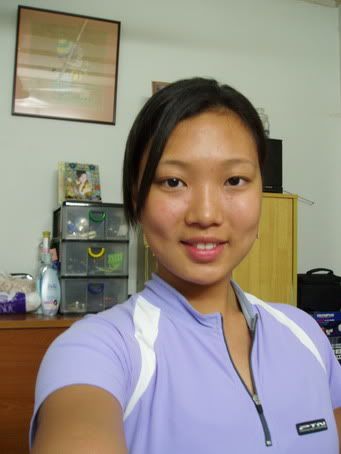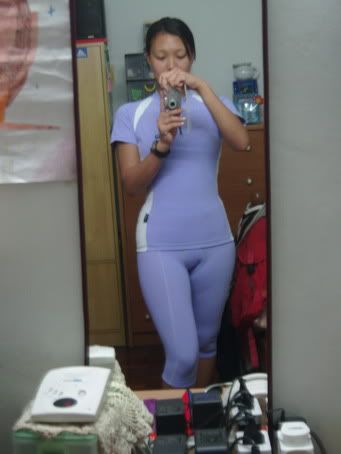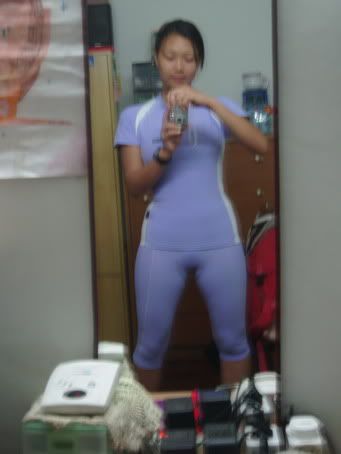 p/s: i found out 1 mile is 1.6 km. and i covered about 14 miles. so it was actuall only 22.4 km